Blue Kids Chairs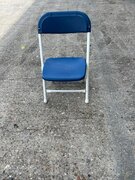 Brown Chairs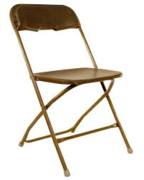 Grey Chairs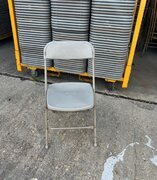 Red KIds Chairs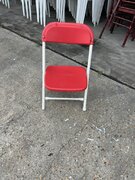 White Chairs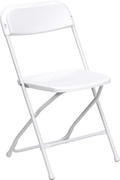 White Kids Chairs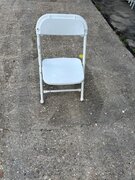 #1 Chair Rentals Corpus Christi Has to Offer
For the best chair rentals Corpus Christi has to offer, choose our extensive collection of comfortable, versatile, and affordable options for your upcoming event. No party is too big or small for our team of experts and we value every celebration we're involved in just as much as the next. With years of experience providing top-quality products and unparalleled service, we're confident we have the perfect chair rentals Corpus Christi residents, event planners, and business owners will be more than satisfied with.

Whether you need additional seating for an outdoor party or are planning a large awards ceremony, we have the perfect chair rental selections to make sure everyone comfortably enjoys your event from start to finish. Children, older adults, and everyone in between will be able to stay for the duration of the event with the help of supportive and convenient seating arrangements. We're happy to offer service and delivery to all of Corpus Christi, Texas, and the surrounding areas of Nueces County.

Get started on making your event planning process a stress-free and delightful experience with the help of our helpful and friendly staff. We're here to support all of your party equipment needs and have a range of chair rentals Corpus Christi hosts repeatedly choose for a wide variety of events. View our inventory and book your rental online today!

Versatile Uses for Chair Rental Corpus Christi Event Planners Love
We have the chair rental Corpus Christi event planners, brides, parents, and business owners love! Whether you're making sure everyone has a place to sit at an upcoming birthday party or want to provide overflow seating for a show or ceremony, we have you covered with our chair rental Corpus Christi residents choose over and over again.
We regularly rent out our chair and event furniture for a wide variety of events including the following:
- Awards ceremonies
- Baby showers
- Banquets
- Bridal showers
- Church festivals
- Community concerts and shows
- Galas
- Graduation ceremonies
- Quinceñeras
- Prom and school dances
- Rehearsal dinners
- School field days, awards, graduations, and performances
- Weddings
- And more!
Our chair rentals are perfect for ensuring everyone has a seat at the table or an opportunity to enjoy the show, so don't hesitate to add comfort and security to your event with the added support of our furniture.
Whatever your needs are for high-quality, durable, and cost-effective chair rentals Corpus Christi hosts can rely on, we're here to offer ongoing support with our all-inclusive party rental inventory. Along with chairs and furniture, we carry inflatables,
mechanical rides
, and water slides that take any party to the next level. Take a look at our online selections, get in touch if you have any questions, and book your chair rentals today!
High-Quality Selections of Chair Rentals Corpus Christi TX
We have no shortage of chair rentals Corpus Christi TX locals can rely on to benefit a wide range of events and functions, and ensure your guests have a supportive and comfortable seat for the duration of your event. Read more about some of our highly sought-after chair rentals Corpus Christi TX residents use for birthdays, award ceremonies, graduations, and more below!
White Padded Folding Chairs: These classy and elegant folding chairs instantly elevate any event. Ultra-comfortable and a great neutral to blend with any theme, these chairs work for a range of events including wedding ceremonies, graduations, dinner parties, and more.
Brown Metal Folding Chairs: These traditional folding chairs are supportive and durable, so they work well for outdoor events or parties. Lightweight, but heavy-duty, these chairs are easy to set up to suit a variety of guests and event specifics.
Kids Non-Padded Folding Chairs: And of course, we didn't forget the little ones! We know how important it is to consider where the kiddos are going to sit during a function, which is where our comfortable kid-sized folding chairs come into play.
Whatever your particular event needs, we're confident our chairs will help make your party or celebration a success! Whether you're looking for seating for a large birthday party or chair rentals for weddings, we're here to help. Browse our online inventory and get on the books today!
Why Choose Us for Your Chair Rentals in Corpus Christi TX
If you've been searching for chair rentals in Corpus Christi TX, you won't be disappointed by our trustworthy and cost-effective selections of event furniture! We're the leading provider of dependable party equipment rentals and carry a variety of selections that meet most budgets, timeframes, and themes. Get in touch with our friendly team or browse our website to view our high-quality, designer-friendly options.
We partner with industry-leading manufacturers to provide premier selections that suit a wide range of party needs. As a locally-owned small business, we don't take our responsibility of providing cost-effective and convenient chair rentals lightly. Our friendly and experienced staff is ready and available to guide you through each step of the rental process, from browsing our online inventory of chair rentals in Corpus Christi TX to scheduling on-time delivery for the date of your event. Get in touch with us to receive a custom quote or use our online scheduling system to get started today!
Delivering Chair Rentals Near Corpus Christi & Surrounding Areas
Our chair rentals near Corpus Christi have been included in hundreds of memorable celebrations over the years. By providing a range of options that customers can depend on for excellent selections, helpful customer service, and on-time delivery, the team at Corpus Christi Pary Rentals has become a staple in party planning of all occasions.
We're happy to deliver event equipment all across Nueces County, including the 78362, 78370, 78373, 78374, 78380, 78401, 78402, 78404, 78405, 78406, 78407, 78408, 78409, 78410, 78411, 78412, 78413, 78414, 78415, 78416, 78417, 78418, and 78419 zip codes. Don't see your zip code listed? Don't worry! We frequently deliver outside of these areas and can typically accommodate events in surrounding cities or counties. Just give our team a call at (361) 332-3220 to get the party started today.
Our customers enjoy utilizing our amazing, scenic city and setting up in public areas like Cole Park, Water's Edge Park, or Swantner Park for a variety of functions. We're here to help guide you through the process and make sure you have all of the necessary equipment and information to make your outdoor party a huge success with the help of comfortable and sturdy chair rentals.
We regularly partner with community organizations, residents, small businesses, venues, and Corpus Christi Independent School District to help throw fun and festive parties for all ages. From awards ceremonies to fancy bridal showers, we're confident our chair rentals near Corpus Christi will help make your event an unforgettable experience.
How to Book a Chair Rental in Corpus Christi Today!
When you're ready to schedule a chair rental in Corpus Christi, we make the process as simple and streamlined as possible. We value your time and think the booking process should be an easy and uncomplicated one, so let's get your event furniture reservation started today!
From the "Home" page of our website, navigate to our "Chair Rentals" page from the top menu bar. On this page, you can view our wide range of options for a chair rental in Corpus Christi including different sizes and styles of seating options for a variety of events.
Click into each individual product in the chair rentals category to view pricing, dimensions, and any specific details pertaining to that rental. If you're unsure about certain information or need to request a custom quote for your event, feel free to get in touch with our team by giving us a call at (361) 332-3220 and we'll be happy to walk you through your options.
Once you've found the best selections for your event, click the orange "Add to Cart" button to begin the checkout process. Input the date of your event, including start and end times, contact and delivery details, and check out using our secure system and any major credit cards. Once you've submitted payment information, you'll receive a confirmation email from our team including a digital copy of our contract. One of our staff members will be in touch leading up to the day of the event to confirm a convenient delivery window. We're happy to help you reserve your rentals over the phone if you'd prefer to speak with one of our team members by giving us a call at (361) 332-3220.
5-Star Reviews for Our Chair Rentals Near Me
If you've been searching for chair rentals near me, look no further than our selection of top-quality, reliable, and affordable options! It's our greatest pleasure to provide amazing event furniture and to be part of hundreds of countless memories by carrying amazing inventory that doesn't disappoint. We have no doubt that no matter the theme, budget, or specific needs for your upcoming event, our team of party planning professionals will add knowledgeable and friendly support along the way.

Whatever the festivity, we're here to help you throw a fabulous event that can't be topped. Take a look at some of our 5-star rated reviews from past customers and reserve your chair rentals near me online today!
What Customers are Saying
"I've used the team at Corpus Christi Party Rentals many times and will absolutely use them again in the future! They're friendly, helpful, and always arrive on time."
-T. Knolle
"We've used them several times over the years for all kinds of events like birthdays and even a retirement dinner. So pleased with their service each and every time."
-J. Rowe
"Can't say enough good things about these guys. They know their stuff and are the most reliable event rental providers in the area. Thanks again!!"
-D. Markwardt
Previous
Next