Moon Jumps
#1 Moon Jumps Rentals in Corpus Christi
For the best moon jumps rentals in Corpus Christi, choose our wide selection of fun and festive inflatables! Whether you're planning your toddler's birthday party or just want to entertain the kids over a long weekend, we're positive our versatile options will make an enjoyable and safe addition to your upcoming event. Browse our large array of moon jumps rentals in Corpus Christi and book online today.
We're proud to offer a range of moon jumps Corpus Christi residents can benefit from for a variety of themes, budgets, and timelines. No matter what the scope of your party is, we have the inventory to help keep your entire guest list entertained and having a blast. We offer delivery in Corpus Christi, Texas, and surrounding areas of Nueces County so let us help you get the party started with our professional, friendly, and experienced staff today.
Create lasting memories at the next school field day or church festival and rest assured that your kids will have the optimum amount of fun while staying safe with our moon jumps rentals in Corpus Christi. Browse our online inventory of moon jumps in Corpus Christi TX and take your party to the next level by using our convenient scheduling tool to book your rental today!
Football Moonwalk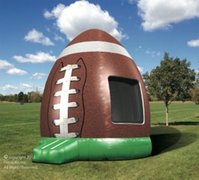 Mermaid Bouncer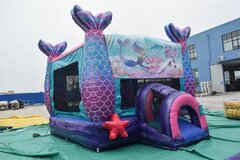 SNOW MAN BOUNCER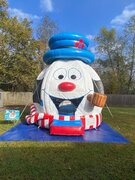 unicorn Bouncer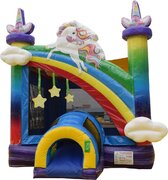 Santa Bouncer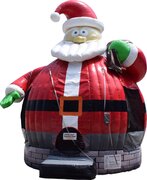 Moonjump Rentals Corpus Christi for Every Occasion
We have the moonjump rentals Corpus Christi can't get enough of! We're positive our wide selection of options will make any event an unforgettable and entertaining experience from start to finish. Whether you're planning a birthday bash for your little one or helping put together a school fundraiser, our fully licensed and insured company carries a range of moonjump rentals Corpus Christi locals choose time and time again.
We carry unbelievable and enjoyable options for every theme and style of party. The moon jumps Corpus Christi Texas locals love to rent make amazing additions to the following types of parties:
Birthdays
Carnivals
Church camps
Corporate picnics
Family reunions
Festivals
Field days
Fundraisers
Graduation celebrations
Holiday parties
Lock ins
Long weekends
And so much more…
In general, all ages can have fun using our moon jumps depending on weight and the specific style and size of the jumper rental. We always recommend adult supervision for toddlers and small children, but want to ensure all of our new customers that our rentals are safe and secure for everyone to enjoy. Built with lead-free and fire-resistant materials, we carry only the best moon jump rentals in Corpus Christi that parents can trust. We partner directly with industry-leading manufacturers to carry the best of the best in inflatable rentals.
Browse our fun and festive selections of traditional options like the classic castle moon jumps Corpus Christi or our popular themed selections including superheroes, Disney princesses, and dinosaurs! Along with high-quality moon walks, we carry water slides, inflatables, mechanical rides, and party rentals for every occasion. Get in touch with our helpful team if you have any questions or book your rental online using our convenient scheduling system.
Wide Selection of Moon Jump Rental Corpus Christi
We're the #1 provider of moon jump rental Corpus Christi residents depend on for birthdays, holidays, celebrations, and every festive moment in between. While our team at Corpus Christi Party Rentals typically calls them moon jumps, some of the other common names for our inflatables include bounce houses, jumpers, moon walks, brinca brinacas, jump castles, and lots of FUN!
One of our most popular moon jumps in Corpus Christi is our unicorn bouncer. Complete with rainbows and stardust, younger kids love the bright colors and interactive elements of the unicorn moonwalk. Another fun selection for fans of comic books and superhero movies is our Batman bouncer. Perfect for young boys' birthday parties, this one is rarely available, so book it now!
No matter what your party timeline, theme, or budget is, we're certain we have the perfect moon jump to suit your upcoming event. Keep the kids busy and give the adults in attendance peace of mind that everyone enjoying the festivities will stay safe and occupied simultaneously.
The Best Bounce House Rental Corpus Christi Parents Love!
Choose the best bounce house rental Corpus Christi parents, administrators, church staff, and community organization members love our expansive selection. We regularly partner with Nueces County locals to help support summer camps, parents' day out and daycare programs, field days, carnivals, church festivals, fundraisers, and every event in between.
Along with our classic bounce houses in Corpus Christi, we carry combination bounce house slide selections that provide the best of both worlds! With both water and dry combo bounce house options, your kids will be entertained for countless hours for every season of the year. Beat the heat and have fun in the sun with our popular mermaid combo bounce house rental Corpus Christi kids love! Combining all of the best elements of a slide and pool, this rental is guaranteed to keep kids distracted and having a blast for hours on end.
If you're looking for indoor bounce house rentals in Corpus Christi, we carry dozens of dry options that are perfect for events hosted inside, including school carnivals or lock-ins. One of our most sought-after indoor combo slide and bounce house options is our Multi-Color Classic Castle Combo. The younger kids love the bright colors and magical castle element while the older kids love making a competition out of who can race through the bounce house and down the slide first!
Whatever your needs are for a bounce house rental Corpus Christi, we're certain we have an endless selection of amazing options that will work well with your upcoming event. Browse our online inventory and use our convenient scheduling tool to get on the books today!
Why Choose Us for Your Corpus Christi Moon Jump Rentals
Our Corpus Christi moon jump rentals will make the perfect addition to your upcoming party or celebration! We're the leading provider of fun and exciting moonwalks and carry a variety of selections that meet most budgets, timeframes, and themes. With various styles and selections to choose from, we're confident we have the perfect moon jump rental just for you.
We partner with industry-leading manufacturers to provide secure and high-quality options for every occasion. Your safety is just as important to us as your satisfaction, which is why we take all the necessary steps to ensure we're renting out the best of the best in party equipment. Our moon jump rentals are made with lead-free and fire-resistant materials and are built with mesh windows to provide adequate airflow for participants.
As a locally-owned small business, we don't take our responsibility of providing affordable and convenient bounce houses lightly. Our friendly and professional staff is ready and available to guide you through each step of the rental process, from browsing our online inventory to scheduling on-time delivery for the date of your event. Book your Corpus Christi moon jump rental online today!
Delivering Moon Jumps for Rent in Corpus Christi TX & Surrounding Areas
Over the years, we've been included in hundreds of meaningful celebrations by providing a range of moon jumps for rent in Corpus Christi TX that customers can rely on. We prioritize premium selections, helpful customer service, and on-time delivery. We're happy to deliver the fun all across Nueces County, including the 78362, 78370, 78373, 78374, 78380, 78401, 78402, 78404, 78405, 78406, 78407, 78408, 78409, 78410, 78411, 78412, 78413, 78414, 78415, 78416, 78417, 78418, and 78419 zip codes. Don't see your zip code listed? Don't worry! We frequently deliver outside of these areas and can typically accommodate events in surrounding cities or counties. Just give our team a call at (361) 332-3220 to get the party started today.
Our customers enjoy utilizing our beautiful city and setting up in public areas like West Guth Park, Parker Park, or Brighton Park for a variety of functions. We're here to help guide you through the process and make sure you have all of the necessary equipment and information to make your outdoor party a huge success including a generator since our public parks do not have electricity access.
We regularly partner with community organizations, residents, small businesses, venues, and Corpus Christi Independent School District to throw unforgettable parties for all ages. From outdoor school field days to company picnics, we're confident our moon jumps for rent in Corpus Christi TX will help make your event a memorable and magical experience. If you've been searching for moon jumps for rent near me, you've come to the right place. Reserve your rentals online today!
How to Book Moon Jump Rentals Corpus Christi Can't Get Enough Of!
Book one of our moon jump rentals Corpus Christi locals choose over and over again with the help of our convenient online scheduling tool! We make the process as simple and straightforward as possible because we value your time and think booking one of our jumpers should be an easy and uncomplicated one, so let's get your rental scheduled today.
From the "Home" page of our website, navigate to our "Moon Jumps" page from the top menu bar. On this page, you can view our wide range of options for Corpus Christi moonwalk rentals including our combo bounce house slide options. Click into each individual product in the moon jumps category to view pricing, dimensions, and any specific details pertaining to that rental. If you're unsure about certain information or need to request a custom quote for your specific event, feel free to get in touch with our team by giving us a call at (361) 332-3220 and we can discuss your options over the phone.
Once you've found the best selections for your event, click the orange "Add to Cart" button to begin the checkout process. Input the date of your event, including start and end times, contact and delivery details, and check out using our secure system and any major credit cards. Once you've submitted payment information, you'll receive a confirmation email from our team including a digital copy of our contract. One of our staff members will be in touch leading up to the day of the event to confirm a convenient delivery window. We're happy to help you reserve your rentals over the phone if you'd prefer to speak with one of our team members by giving us a call at (361) 332-3220.
Moonwalk Rentals Corpus Christi FAQs
Our moonwalk rentals Corpus Christi selections are easy to book, but we understand you might need additional details before scheduling your rental, so take a look at our frequently asked questions below and get in touch with us if you need more information today!
Are your moonwalk rentals safe?
Absolutely! We work directly with reputable manufacturers and carry only the best moonwalks Corpus Christi TX parents and residents trust for a wide range of ages and events. While we recommend adult supervision with toddlers, we take extra precautions by carrying jumpers with mesh windows, allowing for easy airflow, that are made with fire-resistant and lead-free vinyl. Each of our moonwalks has a velcro entrance, which, when closed, ensures children won't tumble out of the moonwalk. We're also a fully insured and licensed company and your safety is always our #1 priority, so let us know if you have any lingering questions about our protocols or equipment.
Do you clean your bounce houses?
Definitely. We deep clean and sanitize our rentals before and after each booking, ensuring you're getting the best possible experience when working with our company. We take great pride in what we do and care for the longevity of our equipment by keeping it clean.
How do I book a moon walk with your company?
Booking a rental with our team of experienced party professionals is easy breezy. Navigate to our moon jumps page, browse our amazing selections, choose the best fit for your party and click the "book now" button. This will take you to the specific product page where you can view details like dimensions, party rental time, pricing, additional photos, and any other specifics that might be included with that style. If all of those details look good to you, click the "Add to Cart" button, input your event date and time, then check out using our secure system and any major credit card. It's that simple to book a moon jump Corpus Christi locals love!
If you have any additional questions about moonwalk rentals Corpus Christi, feel free to get in touch with one of our staff by giving us a call at (361) 332-3220 today!
5-Star Reviews for Moonwalk Rentals in Corpus Christi
By providing moonwalk rentals in Corpus Christi for all occasions, we've been part of hundreds of wonderful celebrations. From birthdays to graduations to holiday celebrations, we've made long-lasting connections with our incredible customers over the years and value their repeated business more than we can express.
Throw a toddler's birthday party in style or make sure the kiddos are entertained at your next big church function with the added support of our moonwalks in Corpus Christi! Whatever the festivity, we're here to help you throw a fun and festive event for all ages. Take a look at some of our 5-star reviews from past customers and reserve your moonwalk rentals in Corpus Christi online today!
"Talk about customer service!! Love these guys and will use them for all of my future parties" -C. Shane
"The bounce house was PERFECT for my toddler's birthday party. All the kids loved it and we felt comfortable knowing they were safe and having fun. Thanks, y'all!!" -B. Phillips
"We threw together a last-minute family get-together and wanted to keep all the children entertained. Corpus Christi Party Rentals saved the day!! Such a fun weekend for our family and these guys helped make it memorable." -A. Renner